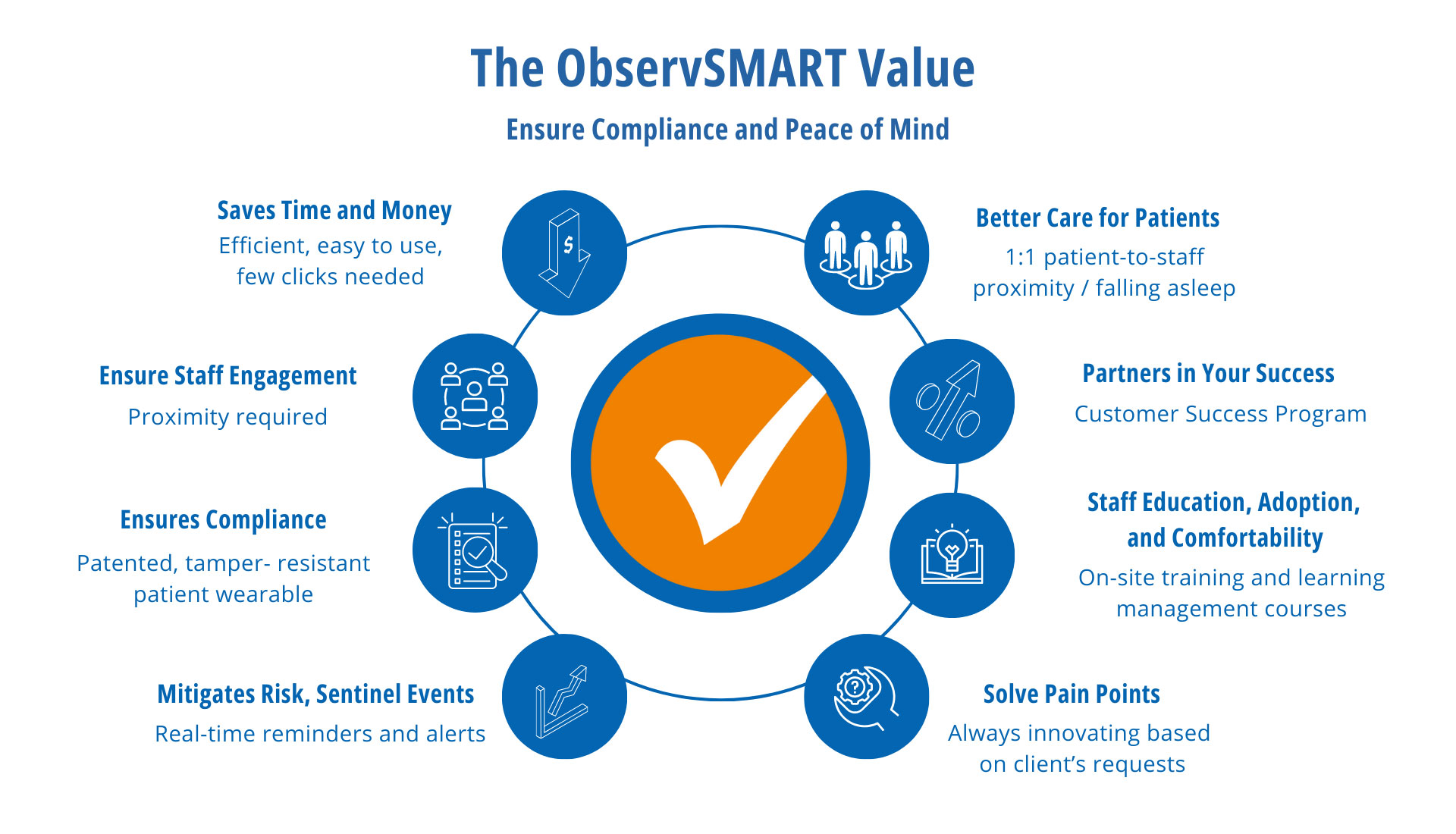 ObservSMART was established by two healthcare professionals with more than three decades of experience, who aimed to tackle the issues associated with maintaining patient safety in complex healthcare environments.
They were determined to find a better way to ensure adherence to safety protocols and support staff with compliance objectives through the utilization of innovative technologies.
About InvisALERT Solutions
InvisALERT Solutions provides pioneering products that solve the problems associated with high-reliability patient monitoring.
Our goal is to improve patient safety and quality of care by offering easy-to-use tools that support compliance goals and create best-practice among staff.
The InvisALERT team has extensive experience in healthcare, process improvement, and technology solutions. Our solutions are tailored to meet the demanding requirements of complex workflows and critical communication needs.